Explorations in Chemical Signaling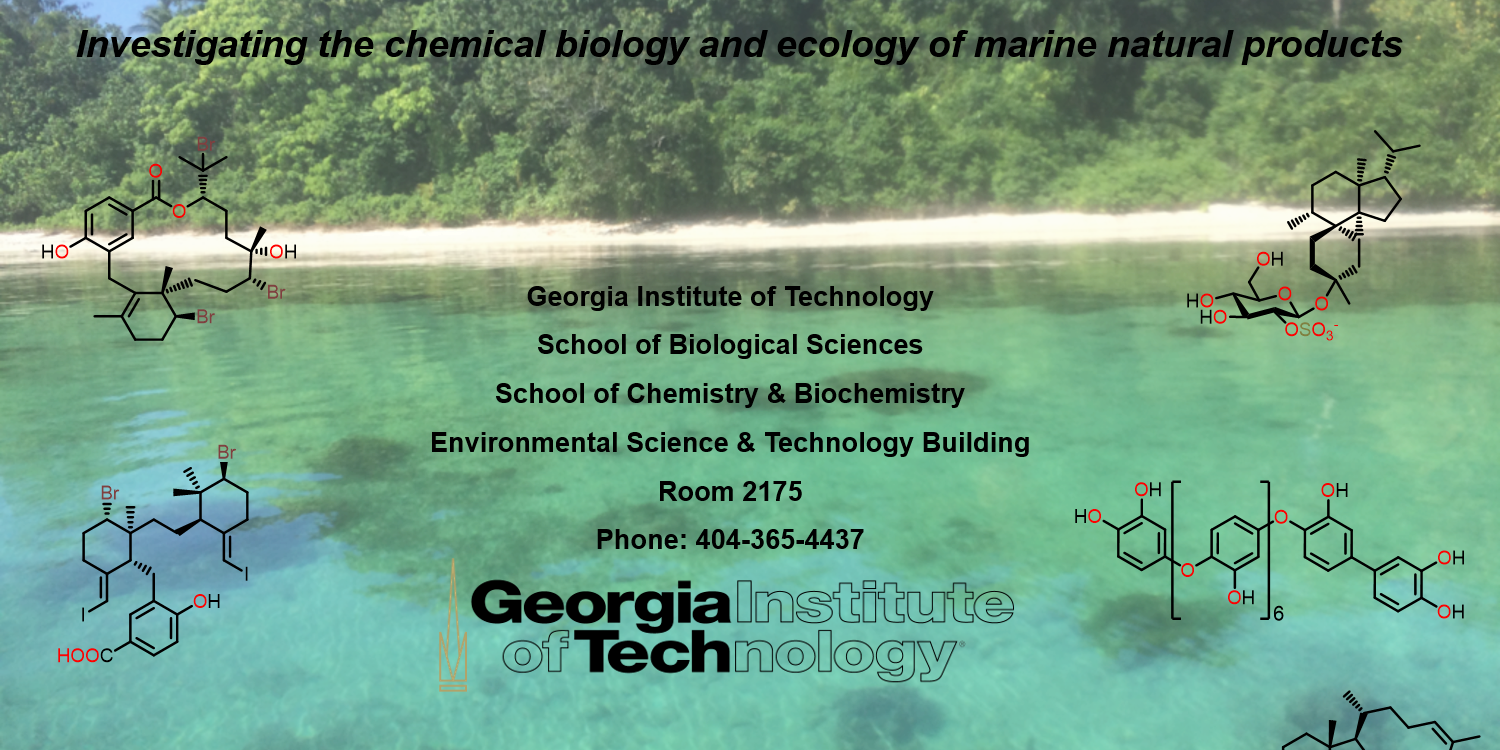 We are pleased to welcome Ghada Abdelwahab, Dr. Adetola Henry Adewole, Gretchen Johnson, and Benton Jaco to the Lab! Ghada, a visiting scientist from the University of Cairo, and Henry, a postdoctoral researcher from Pretoria University, work jointly on an NIH-funded project aimed at discovering new bioactive natural products from marine organisms, using an integrated approach that includes microelectron diffraction, in collaboration with Caltech, Emory, and UCLA. Benton and Gretchen are new Ph.D. students. Gretchen recently graduated with her M.S. from the University of Delaware. Benton comes to us from Florida State University as the recipient of a prestigious NSF graduate research fellowship. The Kubanek lab has a history of promoting inclusivity and celebrating diversity; this group exemplifies that practice. Welcome to the Kubanek lab! 
Congratulations, Dr. Marisa Cepeda, for publishing your recent paper in Oecologia and for graduating from Georgia Tech with a Ph.D. in Chemistry. You have contributed greatly to the Kubanek lab, and we are excited to see your accomplishment. Best of luck and keep in touch! 
Several members of the Kubanek lab have recently graduated from various graduate programs. Marisa Cepeda graduated from Georgia Tech with her Ph.D. in Chemistry with a thesis entitled, "An exploration of chemical cues as mediators of marine predator-prey interactions". Marisa has truly been an asset to the lab and an excellent colleague. We are sad to see her go, but we are proud to see her move on to the next chapter of her life, as a postdoctoral researcher at BASF. 
Additionally, our newest postdoctoral researcher, Dr. Henry Adewole, completed his Ph.D. in Chemistry last year at the University of Pretoria and had his official graduation ceremony in early September. Finally, Gretchen Johnson joined our lab immediately after completing her M.S. in Marine Biosciences at the University of Delaware.  
These accomplishments are no small matter. A STEM graduate degree represents dedication, hard work, and the rigorous application of keen intellect. We are proud to work alongside scientists such as these three. Congratulations, Marisa, Henry, and Gretchen. Each of you has committed yourself to academic excellence and the continual pursuit of scientific discovery.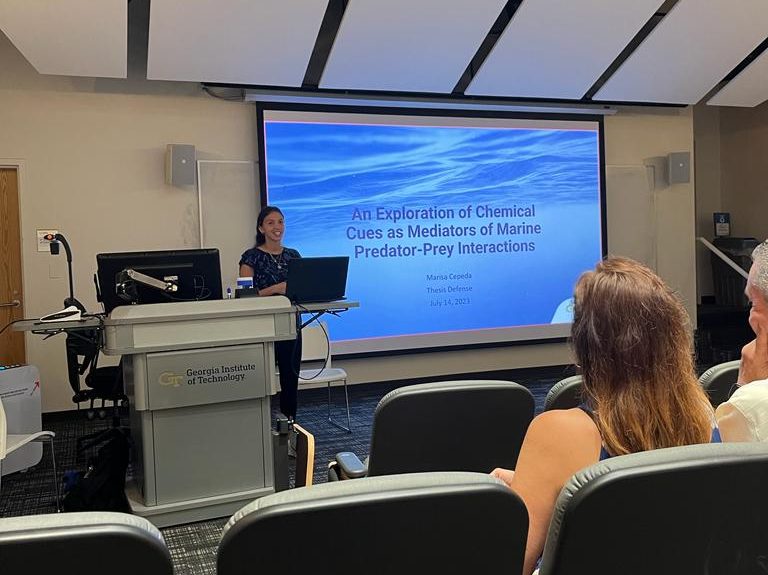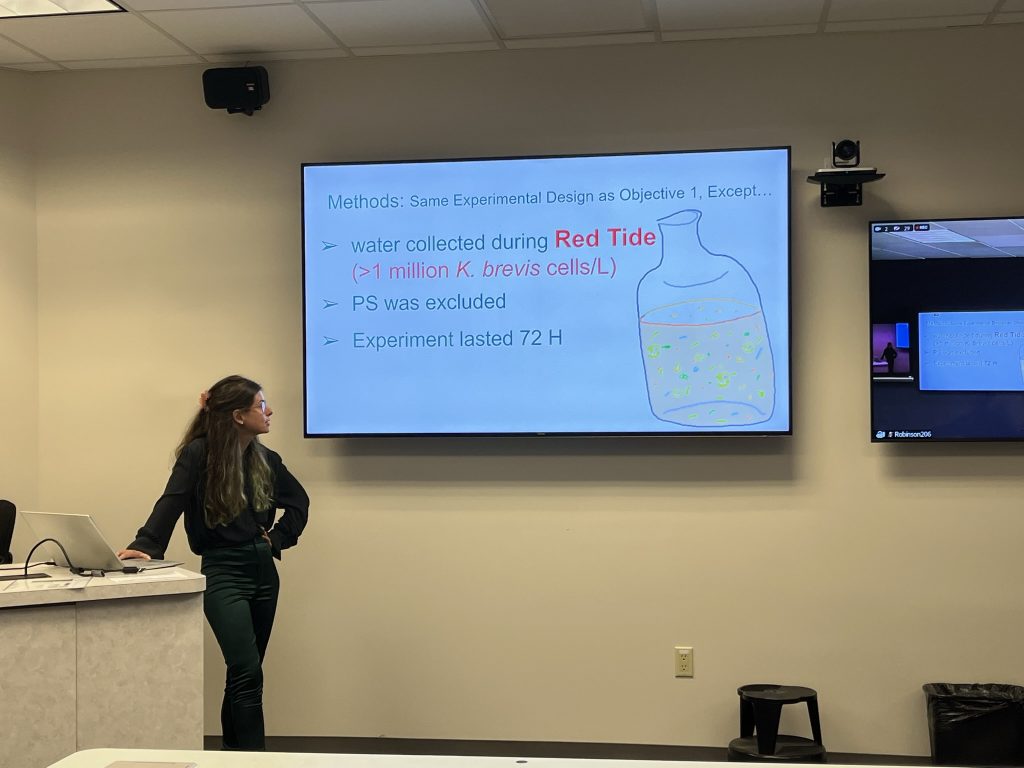 Marisa Cepeda was recently featured for her contributions to the defense of algal biofuel ponds from predators in the 2019 Sandia Labs Academic Alliance Collaboration Report. The full report can be found here with Marisa's piece on page 18.